If you have ever had to give a presentation remotely, you know how important it is for everyone to have access to your slides.
Did you know you could share your PowerPoint presentation online for free, instantly directly from your PowerPoint program just by sending a link? The viewer opens your link in their browser and can follow along with you in real time. So now you can present via phone and share the link with your participants. Best of all is the ease of setup. You'll be presenting online in about a minute.
Here is how you do it:
Open your Microsoft PowerPoint presentation on your computer. Go to the Slide Show tab. Select the Present Online, and Office Presentation Service.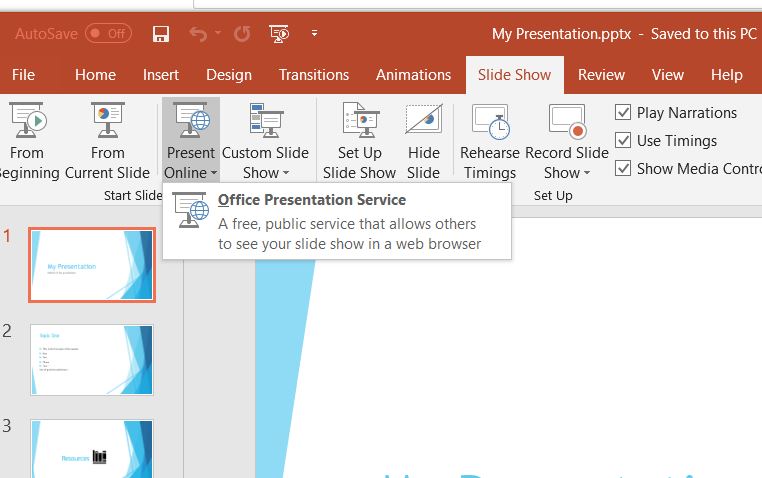 Check whether you want to enable remote viewers to download the presentation, in addition to viewing it.
Click CONNECT.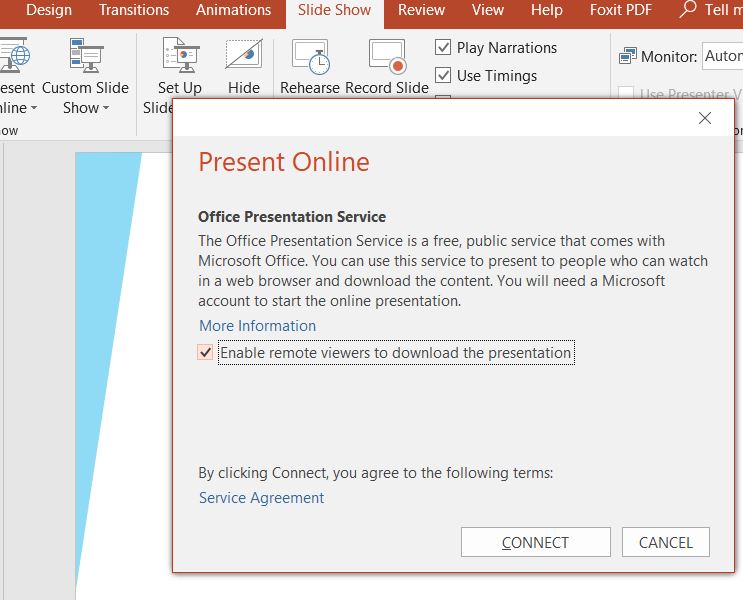 You will be shown a link. Copy this link and share with your participants via email or text. They will be able to click and open their browser to view.  When you finish presenting, powerpoint will ask you if you want to close the presentation and disconnect from the service.