We create fast loading, high-quality websites with eye-catching graphics at small business prices.  Sure, you can find cheaper web designers. And you can find better web designers (for a much higher price).  You won't find our personalized service and support.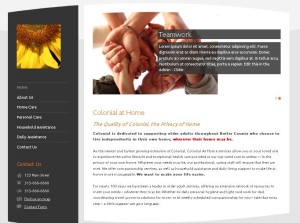 Our designs focus on the user experience, because ultimately a visitor that finds what they need is a happy visitor. A web page can be created with the latest technology and yet be hard to navigate and frustrating to use. At Unlimited Media we believe an attractive page is important, but we will only recommend additional elements if they support the goals and do not reduce the usability of that page. We use designs and themes that have proven to be easy on the eyes and functional across browsers and devices. We have been building small business web sites since 1997 and are experienced in separating effective design from fluff.
Our service and support is perfect for small business. Other designers might disappear after your website is published. We stick around to keep your website working for you. We offer ongoing services at reasonable rates.
We are based in Columbus, Ohio. We serve clients locally and nationwide.
For more information on our web design services, please contact us at (614) 886-7119 or via email at our contact page.
We now offer financing options via PayPal.